Materials
Material - Stainless Steel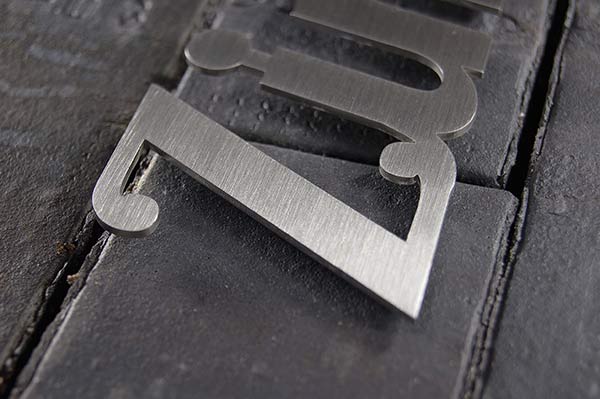 We manufacture all letterings, house numbers, and stainless steel letters from high-quality V2A stainless steel (Nirosta) . All our products are 100% rustproof and fit for permanent outdoor use. Don't just take our word for it – we give you a 10-year guarantee on all of our products.*
Material thickness
We manufacture letterings up to 80cm wide as well as house numbers and stainless steel letters up to 50cm high from 2mm thick steel. We use 3mm thick steel for wider letterings as well as higher house numbers and stainless steel letters.
Surface
We finish our products by hand: With special grinding tools we round off the edges and apply a subtle texture and an elegant shine to the surface.
Our products are resistant to scratches and dirt. We guarantee a long-lasting high-quality look.
Quality
We guarantee premium quality that satisfies the highest standards: Our letterings are lasered precisely, finished carefully by hand and inspected meticulously at the end of the production. Enclosed in each order is a quality seal with the personal signature of our processor.